Paul Trebilcox-Ruiz
Sudah lebih dari setahun Google bekerja dengan Project Brillio operating system (yang dibangun dengan komponen dasar Android) untuk perangkat terkoneksi Internet of Things (IoT), bahkan sampai membuat pelajaran dan seminar di Ubiquity Dev Summit di January 2016.
Pada Desember 2016, Google merilis versi terbaru dari sistem operasi ini dengan tingkat lain yang membuat developer aplikasi Android bisa menggunakan versi sederhana dari Android saat membuat perangkat yang terkoneksi. Walau Android Things masih dalam status early developer preview, Android Things terlihat meyakinkan sebagai platform IoT untuk membuat prototype dengan cepat dan mendukung banyak user.
Pada artikel ini, saya akan memperkenalkan bagaimana Android Things bekerja dan melihat beberapa contoh penggunaannya.
Apa itu Android Things?
Android Things adalah versi ringan dari Android yang bisa diflash ke berbagai hardware prototyping board, untuk membuat perangkat terkoneksi Internet of Things (IoT). Ini membuat proses embedded coding bisa diakses oleh developer yang tidak memiliki pengalaman khusus sebelumnya. Dengan Android Things, Google menyediakan library yang bisa kamu gunakan untuk membuat aplikasi yang membaca dan menulis dari berbagai pin pada board, membuat kamu bisa menyambungkan berbagai sensor dan aktuator untuk interaksi dengan dunia nyata.
Jadi apa yang membuat Android Things berbeda dengan solusi prototype IoT lain? Google sudah mengerjakan banyak hal untuk memastikan beberapa hardware prototyping board bekerja dengan baik, dan akan terus memberi perbaruan dukungan untuk Bluetooth, wireless, software update, dan fungsional lain.
Ini artinya kamu, sebagai developer dan creator, bisa mulai membuat prototype perangkat IoT menggunakank development board seperti Raspberry Pi. Lalu saat kamu sudah siap membawa produk ke pasar, kamu bisa merancang versi sederhana dari hardware untuk menghemat biaya produksi.
Dukungan untuk Perangkat dan Fitur saat ini
Pada saat artikel ini ditulis, Android Things mendukung tiga prototyping board: Raspberry Pi 3 Model B, Intel Edison dengan Android breakout board, dan NXP Pico i.MX6UL.
Walau terlihat terbatas, dukungan hardware terbatas membuat Google bisa mendukung sepenuhnya prototyping board yang umum dan memberi developer dengan platform yang kokoh yang sudah diuji dan disertivikasi.
Selain tiga board yang sudah disebutkan, Android Things akan mendukung Intel Joule 570x dan NXP Argon i.MX6UL, memberi lebih banyak pilihan hardware untuk pengembangan.
Begitu kamu memiliki prototyping board, kamu perlu tahu apa yang bisa kamu bangun.
Kita akan membahas proses flash sebuah board dan membuat proyek terkoneksi di tutorial berikutnya, kamu bisa menemukan berbagai contoh proyek menggunakan driver yang disediakan Google untuk berbagai sensor dan aktuator pada halaman GitHub Android Things Driver Samples.
Beberapa contoh driver mencakup servo motor, Pulse Width Modulation (PWM) speaker, tombol. sensor GPS, dan segment display HT16K33 yang mendukung alfanumerik.
Sebagai tambahan, kamu bisa memcaca source driver ini di GitHub atau membuat driver kamu sendiri untuk sensor digial atau aktuator digial/PWM, seperti contoh yang sudah saya tulis untuk HC SR501 sensor deteksi gerakan.
Satu hal yang perlu diingat adalah, saat artikel ini ditulis, Android Things masih dalam iterasi pertama developer preview. Ini berarti karena masih berupa rilis awal untuk pengujian dan masukan, beberapa fitur belum tersedia atau masih memiliki bug selama platform diuji dan dibangun.
Saat ini komunikasi Bluetooth belum bisa digunakan, dan dukungan untuk sensor analog sederhana tidak tercakup dalam kelas general-purpose input/output (GPIO) pada Android Things, walau ada beberapa alasan teknis terkait ini, dan kamu masih bisa menggunakan SPI dan I2C, seperti disebutkan di issue AOSP berikut.
Karena platform ini masih baru, belum banyak driver untuk sensor atau hardware lain, jadi developer yang menggunakan platform ini perlu membuat driver mereka sendiri atau menerima yang tersedia atau diopensource oleh developer lain di komunitas Android Things.
Peluang Tidak Terbatas
Satu hal terbaik dalam membuat perangkat Internet of Things adalah kamu tidak terbatas dengan hardware yang dikirim dengan telepon, tapi kamu juga bisa membuat perangkat rumit yang memenuhi keubtuhan proyekmu.
Walau kamu perlu menulis driver untuk aktuator dan sensormu sendiri, proses ini masih cukup mudah karena platform menggunakan Java dan berbasis Android, jadi kamu tidak perlu masuk terlalu dalam ke bahasa level rendah untuk membuat produkmu bekerja. Ini artinya jika kamu memutuskan membuat kerangka yang beranimasi menggunakan motion detection dan servo motor untuk bergerak, kamu bisa!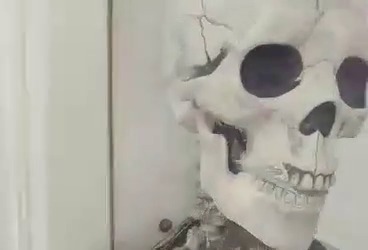 Selain bisa mendukung hardware baru, kamu mendapat bagian berharga dari ekosistem Android. Menggunakan fitur yang didukung Android, seperti Camera API, Play Service, dan Firebase, kamu bisa membuat perangkat yang mengambil foto melalui perangkat terkoneksi internet dan menempelkannya ke backend service seperti Firebase Storage, atau menganalisis gambar melalui Google Play Service vision API.

Kesimpulan
Dengan kemampuan membuat perangkatmu sendiri dan berinteraksi dengan Google Play Services dan back-end service lain (Firebase, machine learning, dan lain-lain), Android Things menjanjikan platform yang mudah digunakan untuk membuat perangkat terkoneksi yang bisa dibeli di pasar atau menggunakannya untuk proyek pribadimu.
Tunggulah tutorial untuk mengatur dan membuat proyek Android Things. Untuk belajar tentang teknologi terkait, lihatlah tutorial kami yang lain di Envato Tuts+!
Want a weekly email summary?
Subscribe below and we'll send you a weekly email summary of all new Code tutorials. Never miss out on learning about the next big thing.
Sign up
Android Developer, Boulder, Colorado, USA
I'm an Android developer out of Denver, Colorado in the USA. My main interests in development are wearables, media and Internet of Things. I have published a book on Android TV development (http://www.apress.com/9781484217832) and build devices whenever possible, even if those devices aren't the most useful :) Outside of work and development, I have a passion for building Star Wars LEGO sets, playing Ingress/Pokemon Go and reading. I also use to work as a zookeeper, so if you have any burning questions about giraffes, I'm the guy to ask.
Looking for something to help kick start your next project?
Envato Market
has a range of items for sale to help get you started.