I'm pleased to announce that, after many hours of work, my newest Tuts+ Premium course on Backbone is now available - and the first eight lessons are free to all! See the lesson outline after the jump.

---
Lesson Outline
---
Tuts+ Premium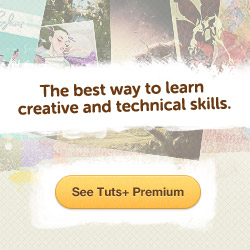 You're already familiar with us, thanks to our various hugely popular free courses, such as 30 Days to Learn jQuery and 30 Days To Learn HTML and CSS; however, did you know that we're releasing as many as fifteen new courses every single month?
In December alone, we'll be releasing new courses on Sinatra, Mac Application Development, Agile Design Patterns, Laravel, and much more! If that sounds good, come and say hi!